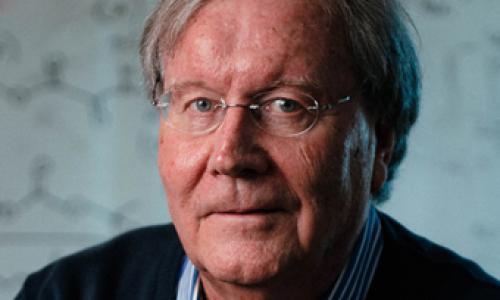 Kenneth J Shea
kjshea@uci.edu
5042B Frederick Reines Hall
University of California, Irvine
Irvine, CA 92697
Chemistry
(949) 824-5844
Professor Emeritus of Chemistry
https://www.faculty.uci.edu/profile.cfm?faculty_id=2971
Professor Kenneth Shea is a synthetic chemist who is developing new methods and strategies for the formation of carbon-carbon bonds. Through his research in organic synthesis, his lab is enabling science for many new technologies including the development of plastic antibodies, which is a great advance in the biotech industry as well as diagnostics, and polymer coatings (such as gel nail polish) that can be removed safely and easily. Among his many distinctions, he has been named fellow of the American Association for the Advancement of Science, Arthur C. Cope Scholar, and NIH Senior International Fellow.
Ph.D., Pennsylvania State University, 1973

B.S., University of Toledo, 1968
One of Shea's latest projects involves developing a synthetic antivenin for snake bikes — a giant leap of an improvement over traditional antivenins.