Solutions that Scale Seminar Series: Southern California Gas "Angeles Link"
Tuesday, March 22, 2022
UCI Physical Sciences Communications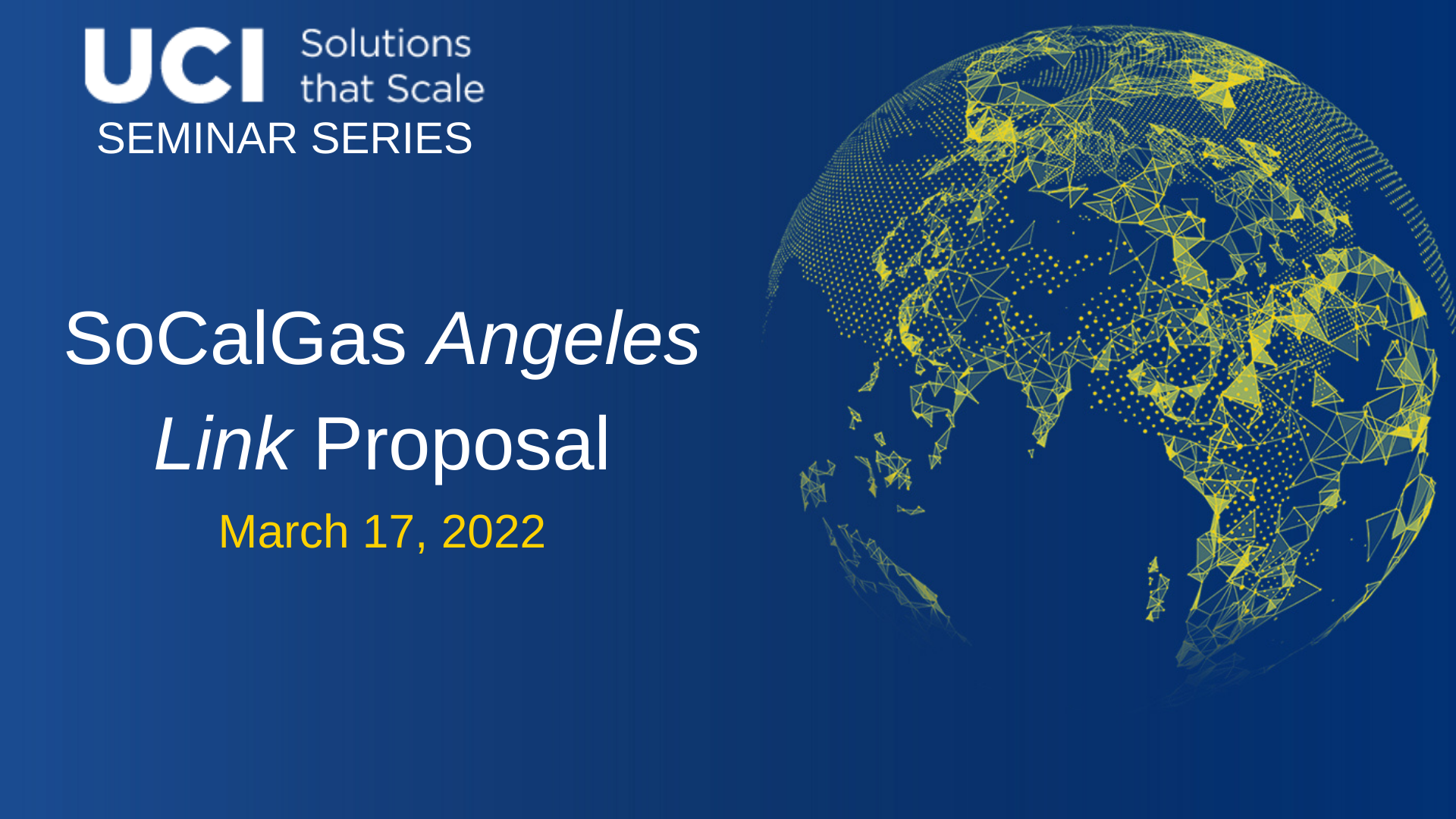 Picture Credit:
Yesenia Garcia
Southern California Gas (SoCalGas) recently announced their proposal to develop the Angeles Link — an initiative that would develop the nation's largest green hydrogen energy infrastructure system. This proposed project is attracting great interest on campus as a potential "game-changer" due to its scale, its potential impact and its consistency with the direction advocated by UCI's Advanced Power and Energy Program (APEP).

SoCalGas President Maryam Brown is leading the transition to the 2045 decarbonized gas system envisioned in their Climate Pledge of April, 2020. President Brown and key technical leaders on her team recently discussed details of the Angeles Link project.

Watch recorded lecture below.