Compelling Conversations: Technological Solutions and Optimism in the Face of Climate Change
In this panel discussion, three UCI Physical Sciences experts discuss how they are spearheading solutions to climate change challenges.
Wednesday, September 29, 2021
UCI Physical Sciences Communications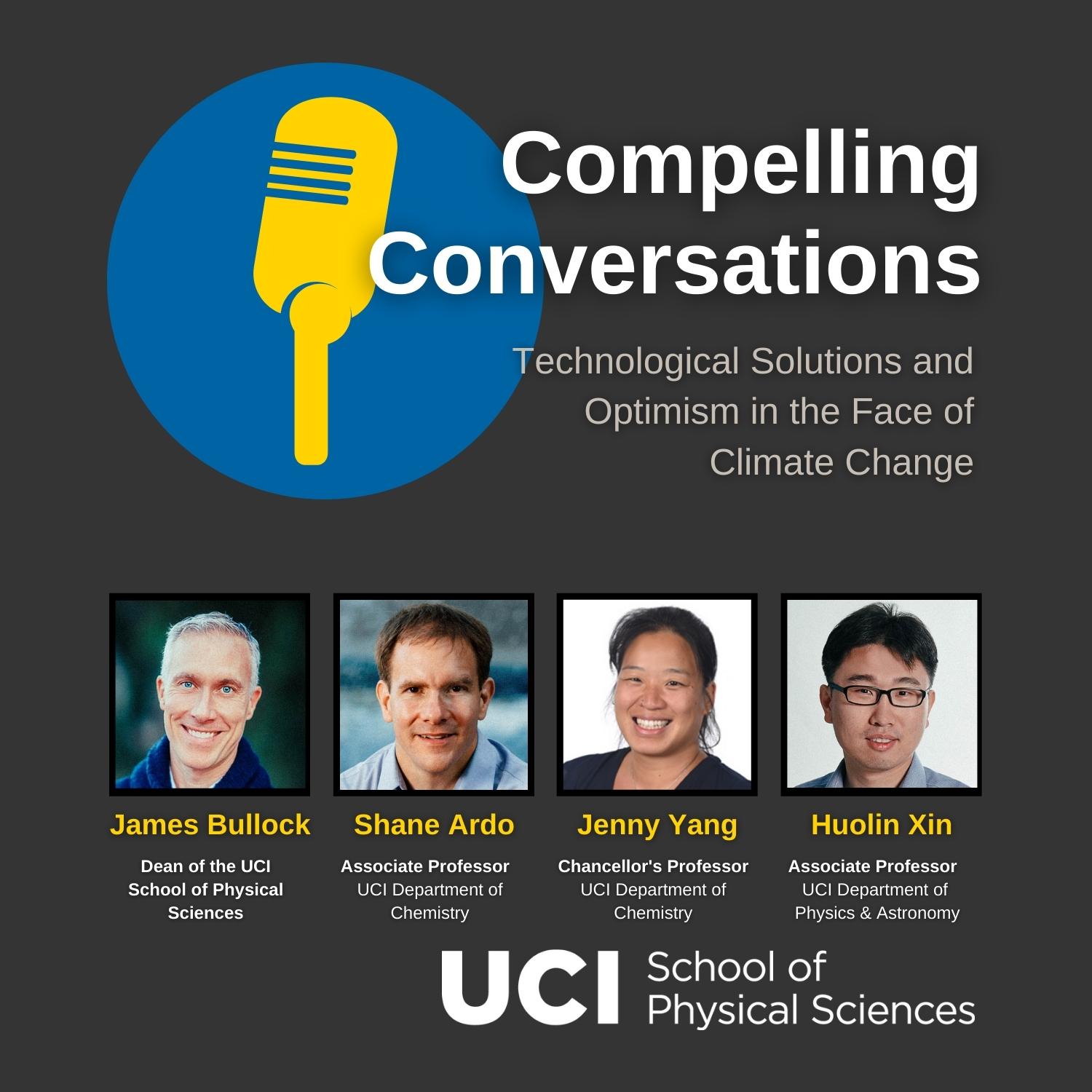 Picture Credit:
Mia Geckeler
How long will it take the aviation industry to switch from fossil fuels to renewable energy sources? It's one question, among many, that this panel of experts from the UCI School of Physical Sciences fielded in this latest episode of Compelling Conversations. Pull up a chair to the conversation, and listen as Professor Jenny Yang and Professor Shane Ardo of the UCI Department of Chemistry and Professor Huolin Xin of the UCI Department of Physics & Astronomy talk about what they see as solutions to the ever-growing problem of climate change. Professor James Bullock, who's the dean of Physical Sciences, moderates the chat.