The People of Physical Sciences, Ep. 5 — Maxx Arguilla, Javier Sanchez-Yamagishi and Bill Evans
Dive into UCI quantum science, and into the realm of the weird.
Friday, March 19, 2021
UCI Physical Sciences Communications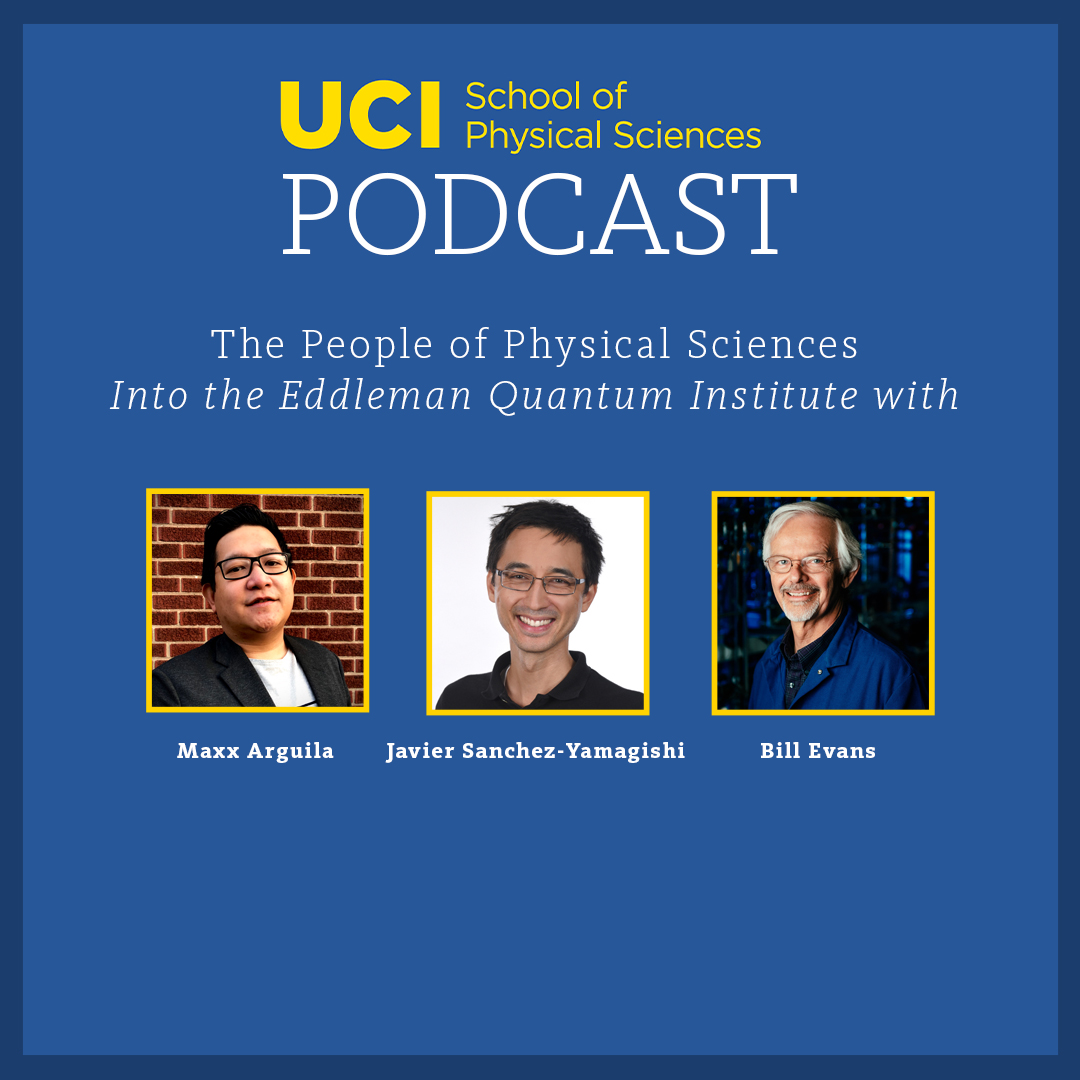 Picture Credit:
Fe Valencia
This episode's about happy accidents that happen in funny places. Such accidents can happen on a bus, or at the level of individual atoms. Both have happened to our scientists at the new Eddleman Quantum Institute, so grab a chair, lean in, and get ready for the unexpected.