Podcast: Three Ph.D. students chat about their coronavirus research relay race
Tuesday, September 15, 2020
UCI Physical Sciences Communications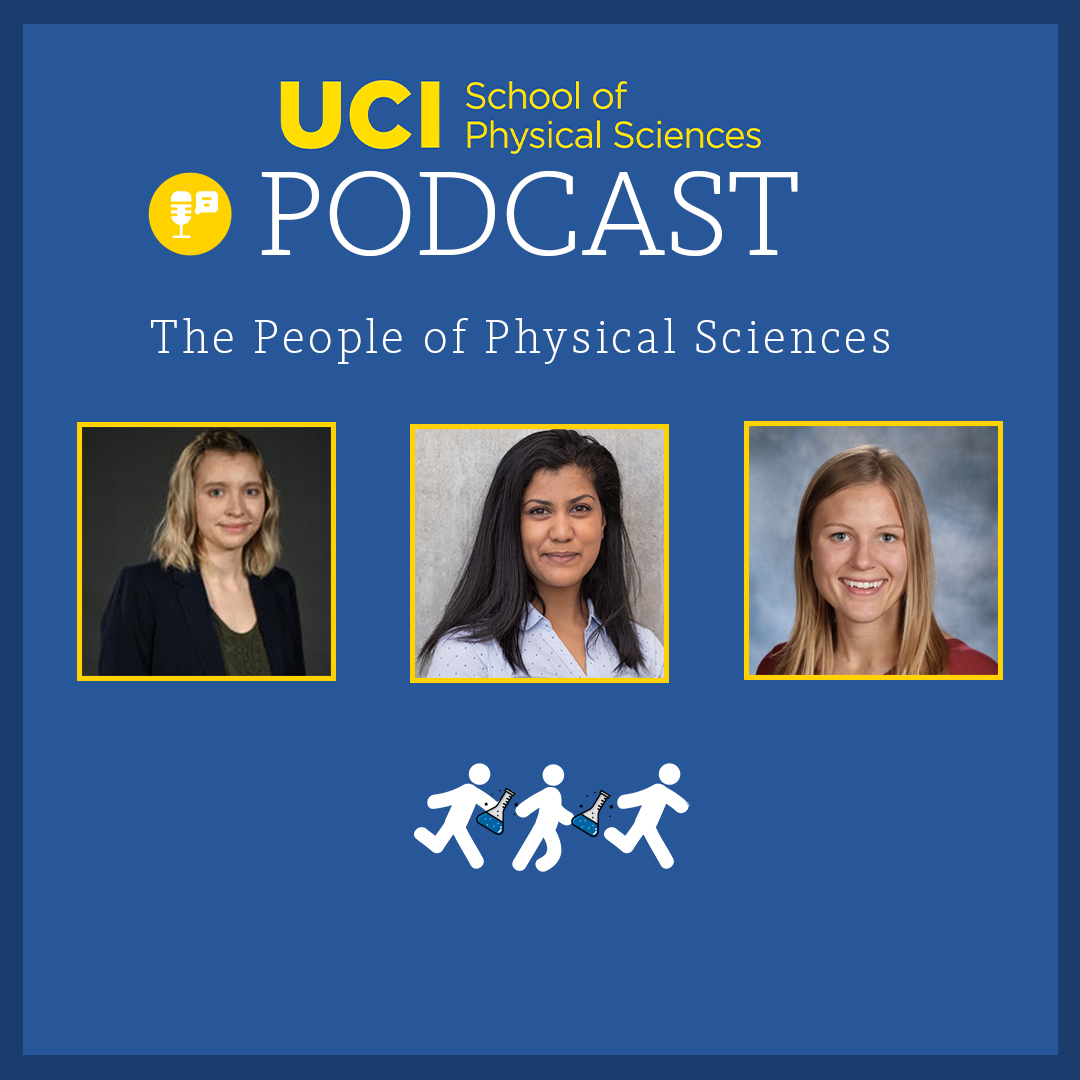 This is the second episode of The People of Physical Sciences –- a show that's your chance to hear about who the scientists at our School are, and how they came to be doing the science that they're doing.
In this episode, I have not one, not two, but three guests: Ph.D. students Sanjana Sen, Emily Sanders, and Kristin Gabriel. They all work in one lab -- Gregory Weiss' lab in the Department of Chemistry -- but they each study very different things, and they all took different paths to get to UCI.
When the pandemic hit, these three students put aside their differences, so to speak, and formed one team with the aim of doing something to help in the fight against coronavirus. Because of the virus, they couldn't all work in the lab at the same time, and so one would work, and then leave and hand the baton off to someone else.
I caught up with Sanjana, Emily and Kristin last week to hear how their relay went.
UC Irvine School of Physical Sciences · The People of Physical Sciences, Ep. 2 -- Sanjana Sen, Emily Sanders and Kristin Gabriel