COVID19 Resources, Policies & News
School Messages and Policies
Assoc. Dean Penner Message on Laboratory Addendum to UCI's COVID-19 Infection Protocol
September 2, 2020
The UCI campus has a COVID-19 infection protocol described here.  This protocol does not provide guidance relating to the operation of shared spaces of laboratories and offices occupied by research personnel.  The following is the approved procedure to be followed in such instances. Read more.
Communication from Assoc. Dean Penner on the Infection Protocol for COVID-19
July 9, 2020
As stated by Chancellor Gillman in his July 2nd message, the COVID-19 virus has increased its spread within our communities and we must recommit to previously stated safety precautions and be especially vigilant. Staying home when sick, wearing a face covering, adhering to physical distancing and increased hand washing continue to be effective measures to help slow the spread. Read more
Dean Bullock's Message on School's Policy for Returning to Campus
June 8, 2020
First, as before, if you can work from home you should continue to do so. For approved efforts, return to campus is voluntary not mandatory. Read more
Phase 2 Research Assessments and Plans
Please email your Research Assessment and Research Plans to assess your readiness to reopen under Phase 2 of UC Irvine research expansion. Your submission will be reviewed at departmental level, endorsed when meeting departmental standards, and passed to PS Dean's Office for Authorized approval step. Research may not be expanded above critical research exceptions approvals until Authorized approval is issued in writing. Learn more
COVID-19 Updates
UCI is closely monitoring the coronavirus ("COVID-19") situation and associated communications from the county, state and federal authorities. We will continue to provide updates through this website and email communications, and take steps to ensure the health and safety of our community.
COVID-19 RESEARCH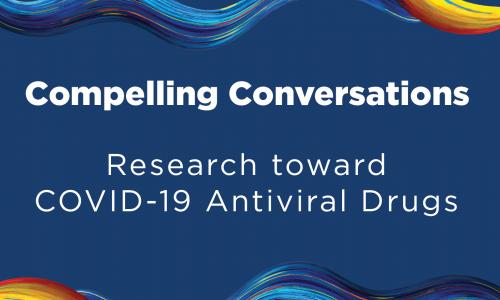 In this conversation, a UCI Chemistry research team discussed how they are utilizing their diverse skills in a collaborative effort to curb COVID-19. Rachel Martin (Professor, Department of Chemistry…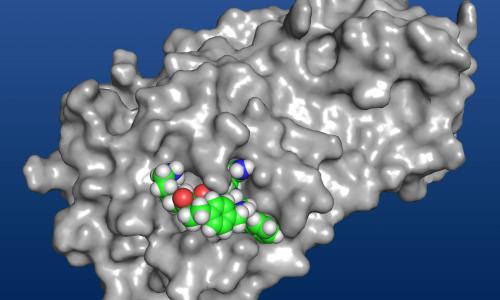 A team of UC Irvine chemists have created a molecule that acts as a false key to latch onto an enzyme needed by the coronavirus to reproduce. The recently announced discovery could be an important…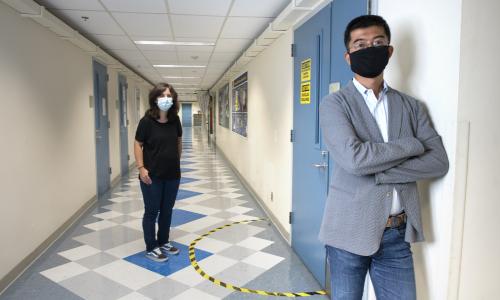 UCI atmospheric chemist Manabu Shiraiwa says he has appreciated the cleaner skies over many cities during this year's coronavirus lockdown, but he's more concerned about air quality where people…
Remote Instruction Task Force
Members:
Philip Collins
Professor of Physics & Astronomy
collinsp@uci.edu
Kimberly D. Edwards
Professor of Teaching and Vice Chair
Department of Chemistry
kdmullen@uci.edu
Amanda J. Holton
Associate Professor of Teaching
Department of Chemistry
abrindle@uci.edu 
Zhiqin Lu
Professor and Vice Chair for Undergraduate Studies
Department of Mathematics
zlu@uci.edu
Stephen Mang
Assistant Professor of Teaching
Department of Chemistry
smang@uci.edu
Roberto Pelayo
Assistant Professor of Teaching
Department of Mathematics
rcpelayo@uci.edu
Laura Tucker
Assistant Professor of Teaching
Department of Physics & Astronomy
tucker@uci.edu
David Van Vranken
Professor and Associate Dean
Department of Chemistry and School of Physical Sciences
david.vv@uci.edu
Don Williams
Director of Student Affairs
UCI School of Physical Sciences
dawillia@uci.edu