Compelling Conversations — Perspectives on the Quantum Science Revolution
A chat between three UCI quantum scientists about the future of their field.
Wednesday, April 07, 2021
UCI Physical Sciences Communications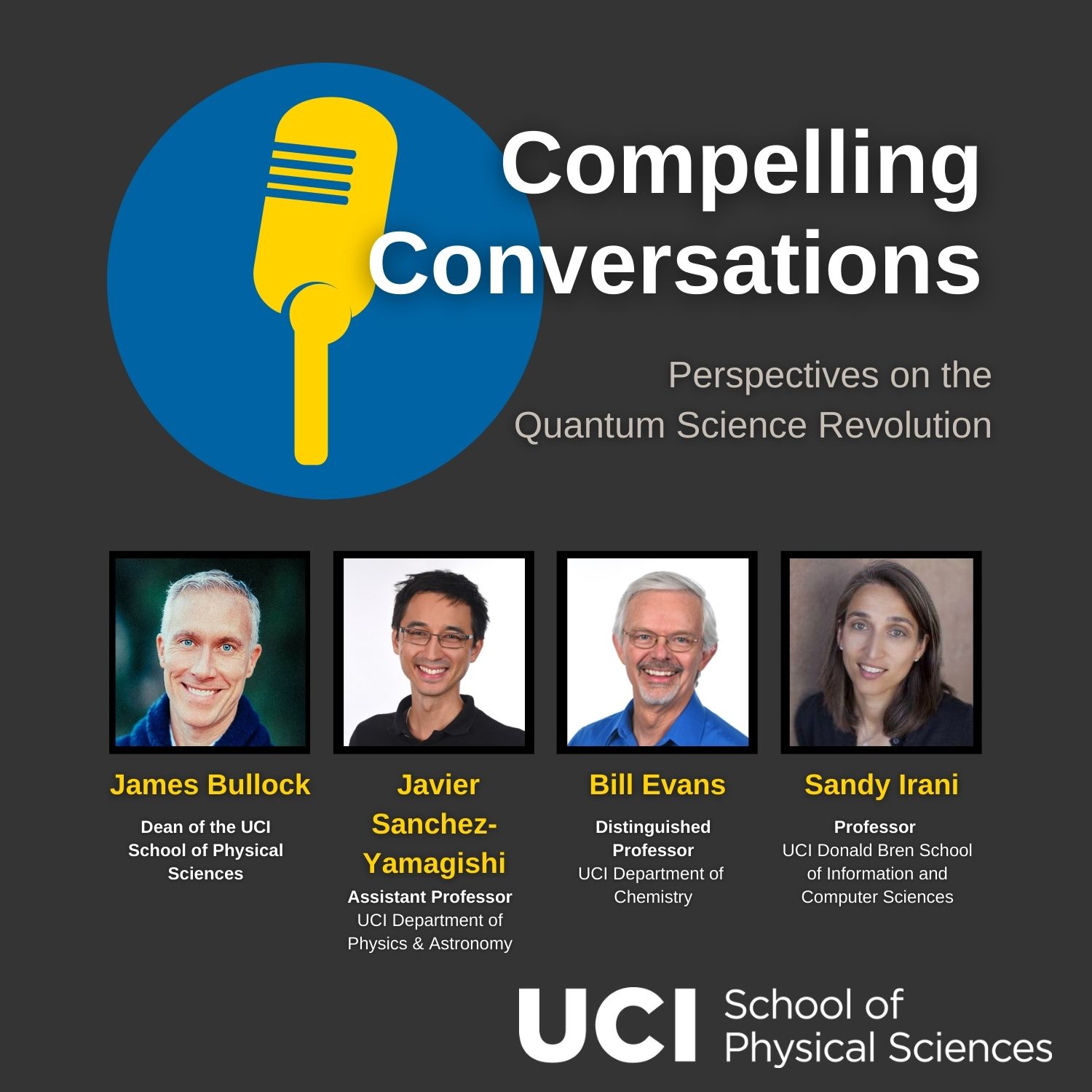 Picture Credit:
UCI Physical Sciences
Welcome to another episode of Compelling Conversations. Just about two years ago, something new appeared at UC Irvine: The Eddleman Quantum Institute. It's an institute that aims to stimulate quantum science research at the UCI School of Physical Sciences, and in this episode, three researchers from the institute share their thoughts on the future of quantum science alongside host James Bullock, who's the dean of Physical Sciences.