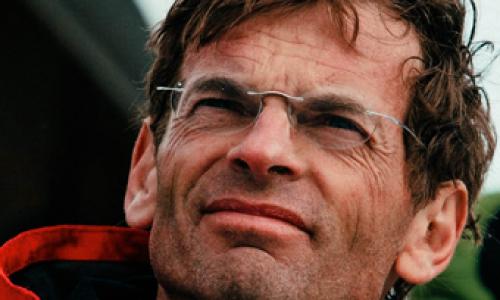 Eric Rignot
erignot@uci.edu
3202 Croul Hall
University of California, Irvine
Irvine, CA 92697
Earth System Science
Professor of Earth System Science
Chair of Department of Earth System Science
Sr. Research Scientist
NASA's Jet Propulsion Laboratory
Radar Science and Engineering
https://www.faculty.uci.edu/profile.cfm?faculty_id=5467
Professor Rignot is a world-renowned glaciologist who studies the effects of global climate change on polar ice sheets. He uses satellites, airborne sensors, field data and numerical models to understand the dynamics of glacier ice along the coasts of the Antarctic and Greenland ice sheets as well as in Alaska and Patagonia. His research has documented major acceleration of ice loss as a result of climate change, and has been widely covered by The New York Times, Los Angeles Times, Washington Post, BBC, CNN, National Geographic and many others.
Recently, Dr. Rignot was featured in the Emmy-winning HBO series VICE where he discussed his findings of Antarctica's melting ice sheets and the global impact of sea level rise. He told VICE founder and producer Shane Smith that glaciers in West Antarctica's Amundsen Sea have "passed the point of no return" and their disappearance could trigger the collapse of the entire West Antarctic ice sheet, which could raise global sea levels by up to five meters – or 15 feet. Such an event could severely submerge the world's heavily populated coastal areas, and force us to redraw the world map as we know it.
Dr. Rignot is a Fellow of the American Geophysical Union and recipient of the NASA Exceptional Scientific Achievement Medal. In 2014, he was named among the world's most influential researchers in the list of Thomson Reuters Highly Cited Researchers. Professor Rignot is part of the Intergovernmental Panel on Climate Change (IPCC), which received the 2007 Nobel Peace Prize.
In addition to his appointment at UCI, he is a Senior Research Scientist at NASA's Jet Propulsion Laboratory (JPL) where he leads several NASA-funded projects.
When he is not in his office or on a boat in Greenland or on a plane in Antarctica, he enjoys trail running and spending time with his wife and kids at the beach.
Ph.D., USC
M.Sc., USC
M.Sc., University of Paris VI Pierre et Marie Curie
B.S., Ecole Centrale des Arts et Manufactures
Rignot's a glaciologist who studies ice in the Arctic and Antarctic, and how much ice in those places is melting as the planet warms.