Professor Steph Sallum wins $2.4 million NSF grant to study giant exoplanets
The grant will help Sallum and her team build a next-generation instrument for one of Hawaii's Keck Telescopes.
Wednesday, September 14, 2022
UCI Physical Sciences Communications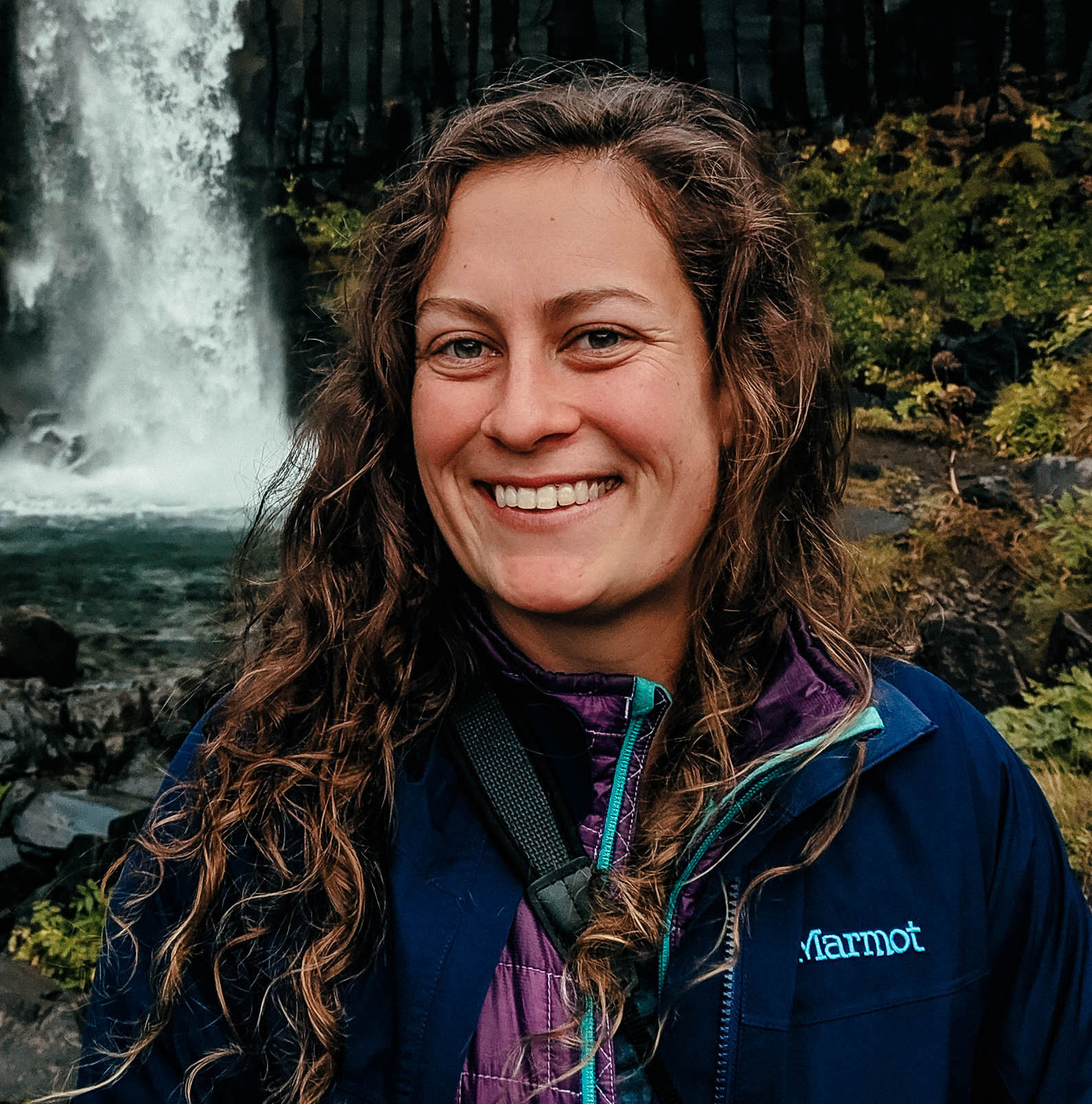 Picture Credit:
© 2022 W. M. Keck Observatory / Steph Sallum
Since the 1992 discovery of the first planet orbiting a star other than the sun, astronomers have been racing to not only discover more such exoplanets, but to study in detail the exoplanets they already know about so they can more fully characterize the diversity of planets that exist in the cosmos.
To that end, a team of astronomers led by Professor Steph Sallum of the UC Irvine Department of Physics & Astronomy recently applied for and won a $2.4 million grant from the National Science Foundation to build a first-of-its-kind instrument called "Slicer Combined with Array of Lenslets for Exoplanet Spectroscopy" (SCALES) that will allow Sallum and her team to study the molecular compositions of giant exoplanets akin to gas giants Jupiter and Saturn.
"Just what are giant exoplanet atmospheres made of?" Asked Sallum. "We have so few direct measurements of giant exoplanet atmospheres, so we're kind of still lacking context in terms of how our own solar system fits in in the grand scheme of what giant planet atmospheres look like."
Sallum's team, alongside collaborators at UC Observatories, UC Santa Cruz and UCLA, will install SCALES on the second of the two telescopes at the W.M. Keck Observatory, which sits atop Mauna Kea on the main island of Hawaii and which UC Observatories co-manages.
"It'll be in a big box that sits on a platform next to the telescope," said Sallum. "It's designed to detect and characterize planets around other stars."
Light will enter the Keck II telescope and then pass through SCALES' array of 11,664 square lenses, or "lenslets," that are only 341 microns on a side.
"Light from the lenslets gets spread out by a prism to give you a spectrum for each point in the image," said Sallum. "For some observations, a set of mirrors called a 'slicer' will take light from 306 of the lenslets and rearrange it so that it can be dispersed at a higher spectral resolution."
That spectral resolution will be detailed enough such that SCALES will be able to tell what kinds of molecules comprise exoplanets' atmospheres.
"SCALES' modes will offer different levels of wavelength detail tailored for different science applications, including a new medium-spectral-resolution mode enabled by the slicer," said Sallum. "The medium-resolution mode at these wavelengths is totally unique, and I think that's probably where the most exciting science is going to be — is using the medium-resolution mode to identify specific molecules in exoplanet atmospheres."
Those molecules include things like methane, ammonia, water vapor, carbon monoxide and carbon dioxide. Combining measurements of the molecules with estimates of the masses of those exoplanets coming from observations made by the European Space Agency's Gaia space observatory will allow astronomers to better characterize the physics at work in exoplanets' atmospheres.
"A picture is worth a thousand words, and SCALES will be able to take a thousand pictures simultaneously," said Andrew Skemer, a professor at UCSC and the Principal Investigator on SCALES. "The breadth of information contained in this data is going to be incredible."
"This is a very exciting project for UC Observatories to be part of, and we are looking forward to seeing all the great science that SCALES will do," said UCSC Technical Laboratories Associate Director and SCALES collaborator Constance Rockosi.
Closer to home, SCALES will help astronomers unravel our own solar system's mysteries by, Sallum explained, helping the team observe volcanic eruptions on Jupiter's moon Io, and storms on places like Titan and Uranus.
"Construction starts next month," said Sallum. "First light is in 2025."
Funding for SCALES is coming from National Science Foundation award 226481, which will cover construction and delivery of SCALES. A Heising-Simons Foundation grant supported design of the instrument.
About UCI's Brilliant Future campaign: Publicly launched on Oct. 4, 2019, the Brilliant Future campaign aims to raise awareness and support for UCI. By engaging 75,000 alumni and garnering $2 billion in philanthropic investment, UCI seeks to reach new heights of excellence in student success, health and wellness, research and more. The School of Physical Sciences plays a vital role in the success of the campaign. Learn more by visiting https://brilliantfuture.uci.edu/uci-school-of-physical-sciences/.
About the University of California, Irvine: Founded in 1965, UCI is a member of the prestigious Association of American Universities and is ranked among the nation's top 10 public universities by U.S. News & World Report. The campus has produced five Nobel laureates and is known for its academic achievement, premier research, innovation and anteater mascot. Led by Chancellor Howard Gillman, UCI has more than 36,000 students and offers 224 degree programs. It's located in one of the world's safest and most economically vibrant communities and is Orange County's second-largest employer, contributing $7 billion annually to the local economy and $8 billion statewide. For more on UCI, visit www.uci.edu.
Media access: Radio programs/stations may, for a fee, use an on-campus ISDN line to interview UCI faculty and experts, subject to availability and university approval. For more UCI news, visit news.uci.edu. Additional resources for journalists may be found at communications.uci.edu/for-journalists.