Restore Our Earth
Earth Day 2021

April 20-22
A New Era Awaits
For the Future of Energy and the Environment
Over its multi-billion-year history, Earth has passed through many different eras and eons. One thing above all differentiates one era from the next: change. Once, the entire planet was likely almost completely encased in ice. Then, long after that, giant dinosaurs roamed, and all the continents were joined together as one giant supercontinent. Now, we live in a time of rapid, human-caused climate change, where hazards like wildfires blaze and droughts are becoming the norm. But another kind of change is also afoot: people, including scientists like those at UCI, are responding to climate change with new ideas and discoveries about how humanity can shift toward sustainable sources of energy, and also how the planet is changing so that we can better grasp what kind of world awaits us. It's a world that promises to help humanity restore our Earth, and help the planet pass into a new era — an era we're already making real, be it the work of past UCI chemists like Sherry Rowland, who did the science revealing how human activity created the hole in the ozone layer, or the work of a modern scientist like Eric Rignot, who's trying to understand the ways in which our ice caps are melting, and also how fast they're melting. From the sky to the poles and everything in between, Earth poses questions, and we're finding the answers.
UCI Research Impact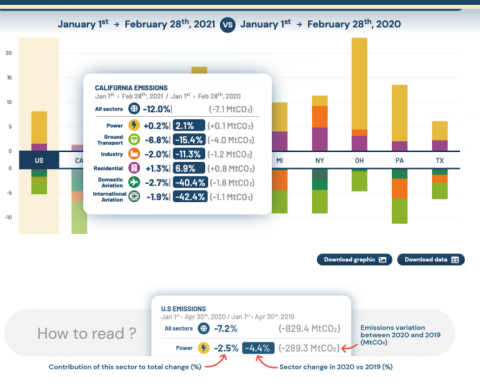 NEW U.S. CARBON MONITOR WEBSITE COMPARES EMISSIONS AMONG THE 50 STATES
Tool helps to track abrupt yet temporary emissions declines during pandemic. Read.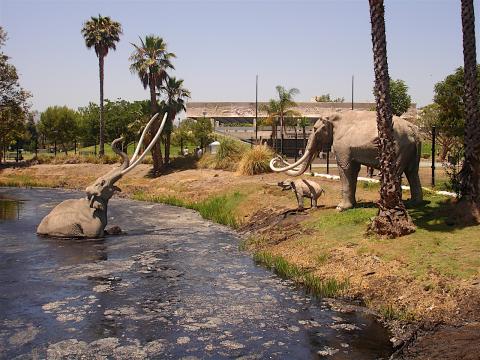 PHYSICAL SCIENCES OPENS WINDOW ONTO SOUTHERN CALIFORNIA'S DEEP PAST
W.M. Keck Carbon Cycle Accelerator Mass Spectrometer at UCI is helping the La Brea Tar Pits make sense of its fossils. Read.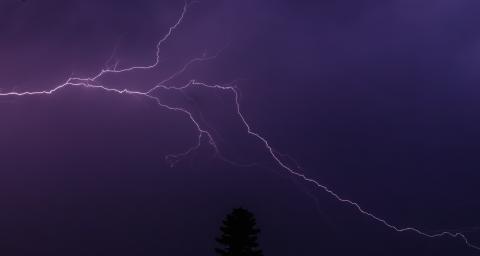 LIGHTNING STRIKES WILL MORE THAN DOUBLE IN ARCTIC AS CLIMATE WARMS
UCI-led team reports that an increase in lightning will drive both wildfires and warming above Arctic Circle. Read.
Events and Activities
Throughout the month of April, several organizations host events related to climate action. Here are some featured events:
---
What does the Earth mean to you?
Read about others responses about what does the Earth mean to them. Join the fun! Send us an email to physicalsciences@uci.edu with your response and photos.
Tag us on social media: #UCIPhySciEarthDay #RestoreOurEarth #EarthDay2021
---
Take Action to #RestoreOurEarth
Change starts with action. Better yet, an action that affects the world around you. A Billion Acts of Green are happening across the planet. From students in classrooms to organizers in their communities to officials in government there are ways for anyone of any background to make a difference. Start small and go big — or start big and stay big. Either way, keep coming back, keep taking action and join the movement to change the world. For more ways to take action, see full list here.

Plant a Forest with the Canopy Project

Become a Citizen Scientist for UCI

Make your next meal plant-based
---
---
Lectures and Panel Discussions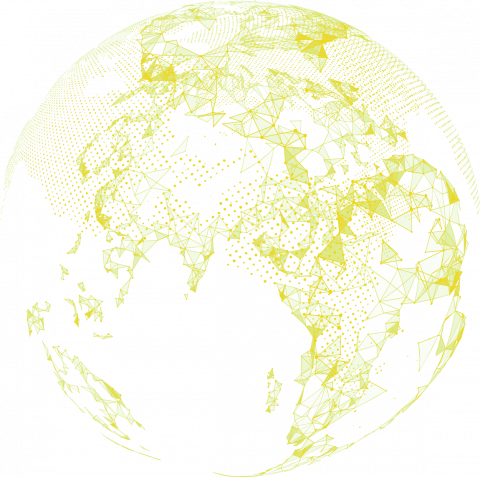 UCI Solutions That Scale
---
In an effort to directly confront climate challenges, we have created the UCI Solutions that Scale (StS) initiative. We believe that universities—and especially diverse, public ones like UCI—are uniquely suited to muster and coordinate interdisciplinary expertise; to build bridges and trust among disparate communities and decision makers; and to be the intellectual and cultural proving ground for solutions to the world's most pressing environmental problems. The mission of StS is to discover, translate, and enable scalable, data-driven solutions to the global problems of climate change and environmental degradation; to accelerate humanity's understanding of our impact on the physical climate; to build collaborations among scientists, business leaders, and policy makers to create actions that promote global flourishing; and to educate climate and environmental change leaders in a broad range of careers. To support StS through the Physical Sciences Dean's Excellence Fund, click here. Your contributions will help advance the mission of StS.
---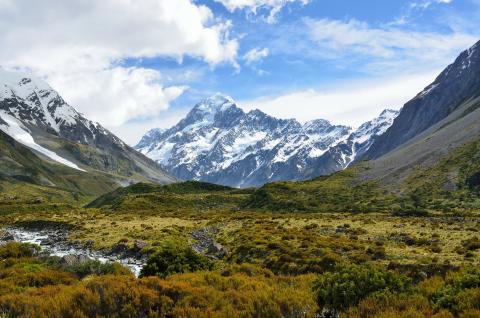 Department of Earth System Science
---
The UCI Department of Earth System Science (ESS) was the first in the nation established to quantify changes to our environment and discover ways we can adapt. Research in ESS focuses on how the atmosphere, land and oceans interact as a system and how the Earth will change over a human lifetime.